Bruton. Media hype? Or the real deal?
Numerous reviews in The Guardian, The Times, The Daily Mail and other national newspapers have flocked to Bruton since the very rightful revival of this beautiful town. It has even reached number one in the "30 most fashionable places to live in the UK" I read the Bruton Facebook Page daily, just to see contrarians raving on about how much they "hate Londoners invading their beautiful town" & "increasing house prices for the masses". But is their concern justified?
In my early years (all the way up to 20) I was lucky enough to live near Bruton. My friends and I would always complain about why anyone would want to go there. "Who wants to go to Bruton? There's nothing there". Arguably, it was more a case of you don't know what you've got until it's gone.
Now some may say that they have only liked Bruton since it's revival. Me, on the other hand, I have loved it ever since I moved away, however the last 5-6 years has seen a shift in the views of the many on Bruton's clear charm.
It always had the schools, Sexey's (careful on Googling this school, especially on images), Sunny Hill and King's - all very prominent in their own right. A move to redo an old chapel into At The Chapel. Summed up beautifully by many critics as "A Grade II Listed former chapel, is an all-day restaurant that uses the best West Country produce and brings a relaxed Mediterranean approach to British food." this i'd agree with.
The real shift however has been with the reinvention of the old barn on the outside of town. Locals will know it as "that old barn from the film Chocolat with that Johnny Depp character" (you'd be surprised with how many locals don't know Johnny Depp). Hauser & Wirth have now reinvented this beautiful barn into a wondrous treasure. Their clever work to use a dishevelled shell of a barn and turn it into a magnificent area is frankly nothing less than outstanding. The area provides, workshops, art gallery, a restaurant and bar. The best feature, (in my opinion) is the garden designed by none other than Piet Oudolf, the creator of the New York City Skyline. This great venue provides a new light on this wonderful town.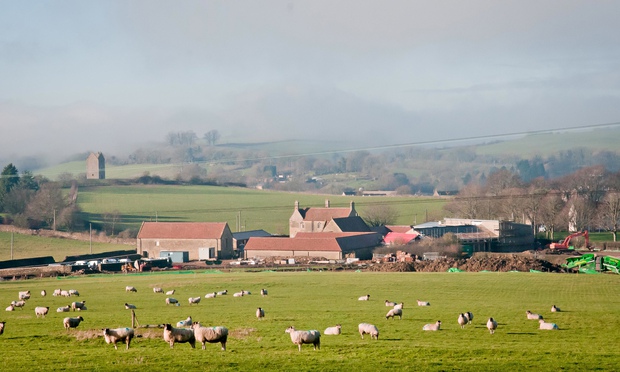 Just as a side-note there are other features such as the Dovecote. It's a feature in itself providing marvellous views from the top of the hill looking over into Bruton and surrounding areas. Many locals have a few stories to tell of that place of which I can't repeat on a blog.
I get back to the question in hand. Locals always get disgruntled by new people flocking to their town and increasing house prices. Understandable of course, but surely you should welcome the idea of such great ventures. Budding towns such as Wincanton would give their right arm to have the exposure Bruton has had over the past couple of years. Despite this, a town steeped in history has combined beauty with inspiring art, food and creative ventures. All of which (in my opinion) are more than welcome to this town.
It is the real deal, I feel like I could write thousands of articles on this town, but you need to visit for yourself to believe it. It makes me proud to be from Somerset, and anyone from the area wishing there were no new 'internal tourists' visiting their town need to think about the benefits of such tourism.
Businesses in Bruton and the local area can now get extra support with 10% off marketing for their business with oXo Creatives. Click here for more information